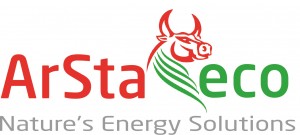 CoCoCabana Grill Briketts are produced by Arsta eco Pvt Ltd, an Indian Environmental solutions provider. The Company and its concept are the brainchild of the founder Shankar MK . For 6 months he immersed himself into the Coconut grower community looking for opportunities that would address the huge waste issues that evolve from what is now a global industry. A former Microsoft manager with a mechanical engineering background he felt a change in direction was needed . " It was time to give something back to the community that had given me so much. Time to give others opportunity to progress their lives and enrich their families" Originally developing cleaner more sustainable fuel sources for local industry it quickly became apparent the task was huge and technology would be required to truly clean up the industry and in parallel create the social and environmental impact desired. In cooperation with local engineers he developed a Pyrolysis reactor ( link to the technology page ) that could optimise the processing of the waste materials such as shell, husk and frond. At the same time he invited financial collaboration outside of India and Paul Guire,a former financial markets expert and now environmental seed funder became the first foreign investor, " what I was looking for was an investment in India that addressed key challenges facing the country, trustworthy partners to execute projects and a sense of well being that all the we would do could be replicated around the globe". 2 guiding lights illuminated the path . First the words of Al Gore, former Vice president of the US "Each and every one of us can make changes in the way we live our lives and become part of the solution." showed how we all need to look at ourselves and make required changes , however small they may be. But long before, perhaps even influencing Al Gore himself the wise words of Franklin D Roosevelt "Forests are the lungs of our land, purifying the air and giving fresh strength to our people." illustrated how important it is to protect what nature provides free of charge.
The Reactor was completed in 2015, tested through early 2016 and commissioned Q2 /16. Since then the company has attracted investment from the US, Middle East, UK and EU. The company are now well on their way to realising their ambitions with a growing workforce, growing product offering and the ability to scale up in collaboration with partners .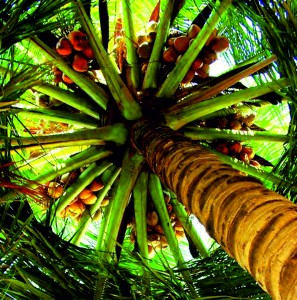 CoCoCabana Grill Briketts were born.
CoCoCabana Grill Briketts are the result of 2 years product and market research. The goal was to produce a charcoal brikett without the need to fell any trees. The quality credentials were simple: must be better or equal with the very best existing products ; must be produced in a way that does no harm to the environment ; be manufactured by people who would recieve fair wages and the feedstocks be supplied by farmers who would recieve fair prices; and last but not least bring this to export markets at prices that if all other criteria are met leave little choice to consumers. " Green and ecological need not cost more" 
✅  
Within 1 year of launching we are very proud to be spoken of as " Best in Class" and immensely proud to be the exclusive supplier to the BBQ Wiesel Grill team ( Link to partners page )  , now crowned World Champions using our products.
✅  
We start with sourcing our feedstocks within 25km of your factory. No trees are felled to meet our needs. During the processing we produce renewable energy which displaces fossil fuel derived energy. In parallel liquids are also harvested that are being researched for use in agriculture again displacing chemical or petroleum derived products. We produce ZERO waste 
✅
Most of our workers are employed from local villages. All are paid fair wages and families of workers offered nutrition support. Strict rotational shift systems are implemented. Workers are given the opportunity to learn all aspects of the business offering diversity and education.
✅
Coconut shell prices are set daily by auction processes. We support our farmers not only by paying this price but also negating the need for the farmer to go to the auction saving time and money.
✅  
Our end product is made available at prices that allow retailers to make their margins yet offer the product pari passu with conventionally produced products. Now consumers can make informed choices with transparent disclosures and not have to pay a premium for sustainability.